Political Cartoon
This political cartoon is representing when Prime Minister George Grenville issued a "Writ of Assistance". A Writ of Assistance is a general search and seizure warrant that allowed British soldiers to search any colonist's home for smuggled goods even if they had no evidence. This was issued because Grenville was trying to crack down on colonists smuggling illegal goods. The colonists had begun to smuggle goods when the Navigation Acts were issued, saying that the colonists could only trade with England and use English ships. When this Writ of Assistance was issued, colonists were immediately enraged, because it violated their rights. The Writ of Assistance was only one of the many contributing factors that fueled the American Revolution.


I believe that the colonists reacted to the Acts in mostly a good way. They rightly believed that what Britain was doing to them was wrong and instead of bowing their heads and dealing with it, they stood up for themselves and for what they believed in. I do believe that they could have reacted in a less violent way with less riots and confusion, but in this case, I do think that the end justified the means. I can't exactly complain, because without the colonists having the reaction that they did, they might not have had the effect that they had, and I might not be sitting here today.
Powered by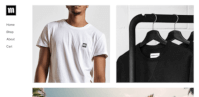 Create your own unique website with customizable templates.